Bandit Lord Ring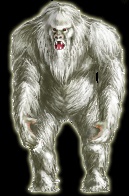 To get access to the Bandit Lord, you must find the the Bandit Lord Inner Door Key which is a rare drop from creatures in the
Ice Flows
. The Bandit Lord Outer Door Key is got from tradeing and Improve Merkon Short Sword with Yomin in Graine Town.
This will give you access to the Bandit Lord lair, after you have killed the Bandit Lord you must take his Bandit Lord Head to Jelterban at the
Jelterban Hedge
on the
Nameless Land Surface
who will give you a Bandit Lord Ring. To be able to trade with Jelterban you must faction.

_________________
Don't Play Leapfrog With Unicorns!